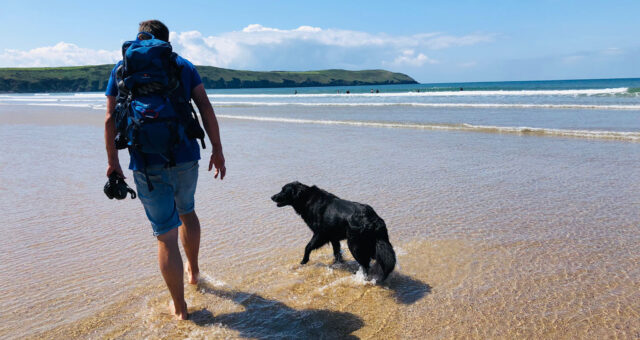 Don't forget your dog when heading out for an adventure!
Many dog owners don't think about to take their dogs exploring with them when heading outside on an adventure, however there are plenty of dog-friendly opportunities available these days, so plan something unique with your 4 legged friend.
If you are thinking about taking your dog with you, remember to choose a trip or location that won't be too strenuous for them or dangerous. If your dog is older, with mobility issues, a short walk on the beach would be an ideal adventure. If your dog is young, active and full energy, a hiking trip or wild swimming adventure may be a great option.
In a time where everyone is looking at the costs and money, you don't even need to take time off of work to go adventuring with your dog. Dog-friendly trips can be planned for weekends or days off during the week. Just make sure you've prepared your dog to endure the conditions, hot or cold, and always carry plenty of water and bowl.
Best Adventure Ideas to Have with Dogs
Heading down the Beach
There are dog-friendly beaches all around the world. Over the years I have found that getting to a dog friendly beach, especally in the summer, does mean you need to go further to get past the normal tourest beaches, which don't allow dogs in the summer months. However I have found that on many trips, this has lead us to explore further then the normal day trippers who don't want to walk far from the carpark or beach cafe. Just walking 10-20mins along coast can lead you to some amazing, beautiful and quiet locations, even in mid summer. Just make sure it's not too hot, and hot sand will burn your dog's feet.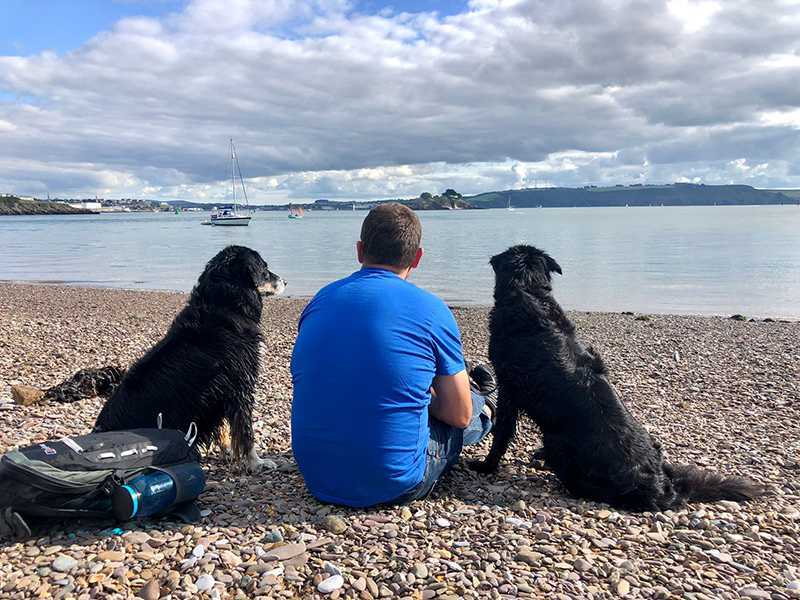 Go on a CaniCross run
CaniCross is a dog powered sport where the dog is harnessed and attached to the runner by a bungee. All abilities of owners and most breeds of dogs can take part.
The sport started with mushers training their lead sled dogs when there was no snow in the summer months. Since then the sport has developed into a recreational and competitive sport right across the globe.
Visit an outdoor show
In summer months there are often country shows, farmers markets and other outdoor events that dogs are welcome to. Below is a LandRover car show I visited with my dogs.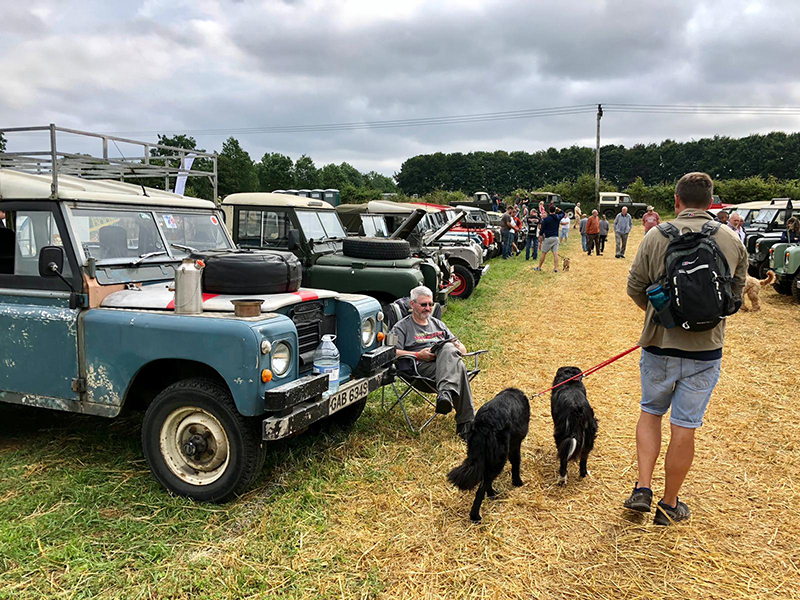 Check out Dog-Friendly Country Parks
Most Country Parks and National Parks are dog-friendly and make a great daily outing; just make sure you follow all the laws for pet owners, staying to dog friendly areas and footpaths and clean up after your dog. Stay in the shade, pack a hiking pack with plenty of water, buy a cooling vest for your dog if they struggle in the heart, and explore as many parks as you can! Make it a goal to hit them all with your dog in tow.
Go Boating or Paddle Boarding
Have a boat or have a friend who does? Arrange a weekend on the lake or sea with your dog, which they are sure to appreciate. Follow all the dog boating safety tips to avoid any issues. It's one of the more unique summer adventures that pet owners often forget to try.
Pack up your dog's life vest and head out on the water. Your dog will love the freedom to swim and the break from the rat race will give you a fresh outlook on life.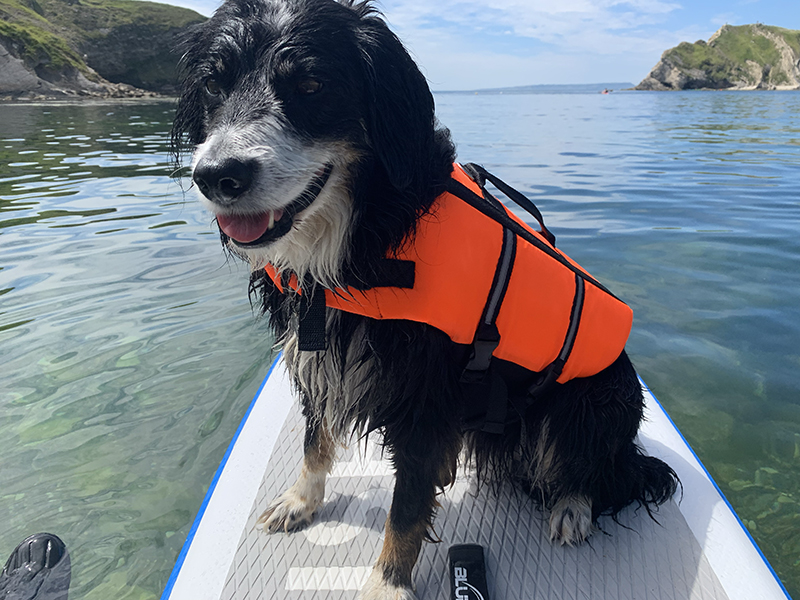 Rent a Canoe and Hit the River
Do you and your dog both love being in the water? If you're up for canoeing, head to a local river, put on your life vests, rent a canoe and explore the waters.
Most dogs enjoy the experience of being around the water, just make sure to secure them with a life jacket. Also remember to check in with the rental company before you go, to make sure they allow dogs in their equipment.
Go Biking with Your Dog

When the summer weather cools down, try taking your dog for a biking adventure. There are many ways to do this, from loading up the bike trailer and bike around town showing your dog the city sights, to having your dog ride in a bike basket or simply on a hands-free leash.
Stay in a Dog-Friendly Bed and Breakfast
Just need to get away from it all? Pick a state that takes your fancy, book a weekend in a dog-friendly bed and breakfast and treat your dog to some one on one time. You can even research local dog-friendly activities and make it a trip for your dog to remember.
Take a Road Trip Together, Anywhere!
Love to drive? Grab a crash-tested dog harness, seat belt, dog car seat or even a crate for your pup and load up. Roll down the windows, enjoy the breeze and hit the open road. Have a destination in mind or simply stop when you get somewhere you like, it's just you and your dog.
Try the Mountains for Cooler Air
If you're not a fan of the beach, the cooler mountain air is a great way to cool down. Prepare for a hiking trip with your pooch and ascend those mountain trails, visit waterfalls and streams, or take a dip in the river with your pup by your side.
Try Camping
Haven't been camping in a while? Pack up your tent, a sleeping bag and head out with your dog, a few camping supplies and off you go. Camping with dogs can be very rewarding and fun, but just be sure that the campground you select is dog-friendly!